Decktopus helps you to explain more with fewer words and most of us generally prefer graphs and visuals more than texts.

Now, we released our Chart feature!

Visualize your data and attract more attention!


Click to "Add Slide" button: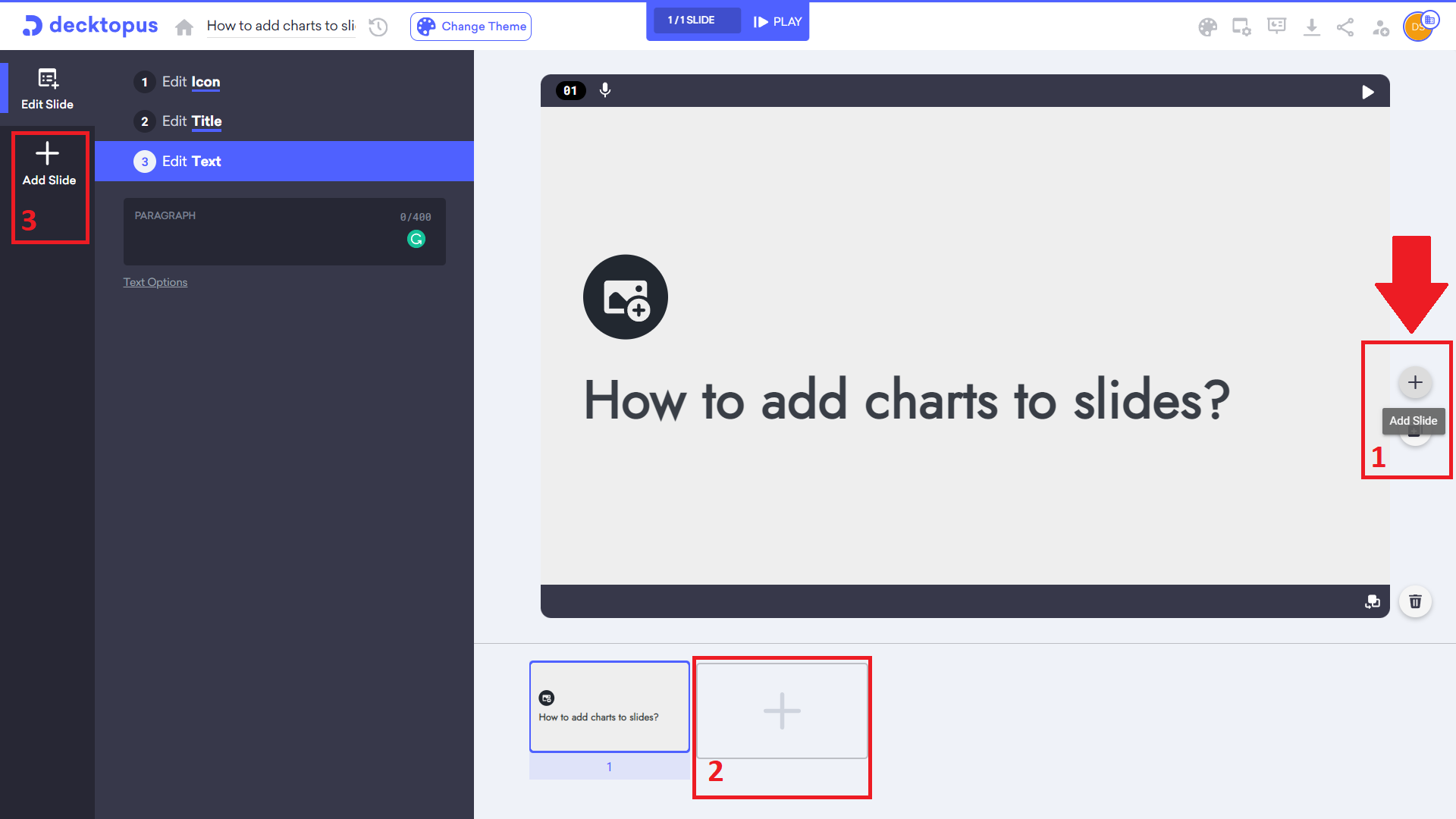 Select a Chart layout.

Click Edit Chart.

Click on Labels and Numbers, change them according to your data.

You can change the number of rows and columns by clicking Add and Remove buttons.

Your Chart is ready! You can see exact numbers by moving your cursor around columns!

Let the fun begin with Decktopus!

Note: Keep in mind, this is our very first version of the chart feature. We will keep working to improve this functionality, so be on the lookout for updates!