You can change your image with Image and Icon Finder.
Click here to log in to Decktopus.
Go to your deck edit screen.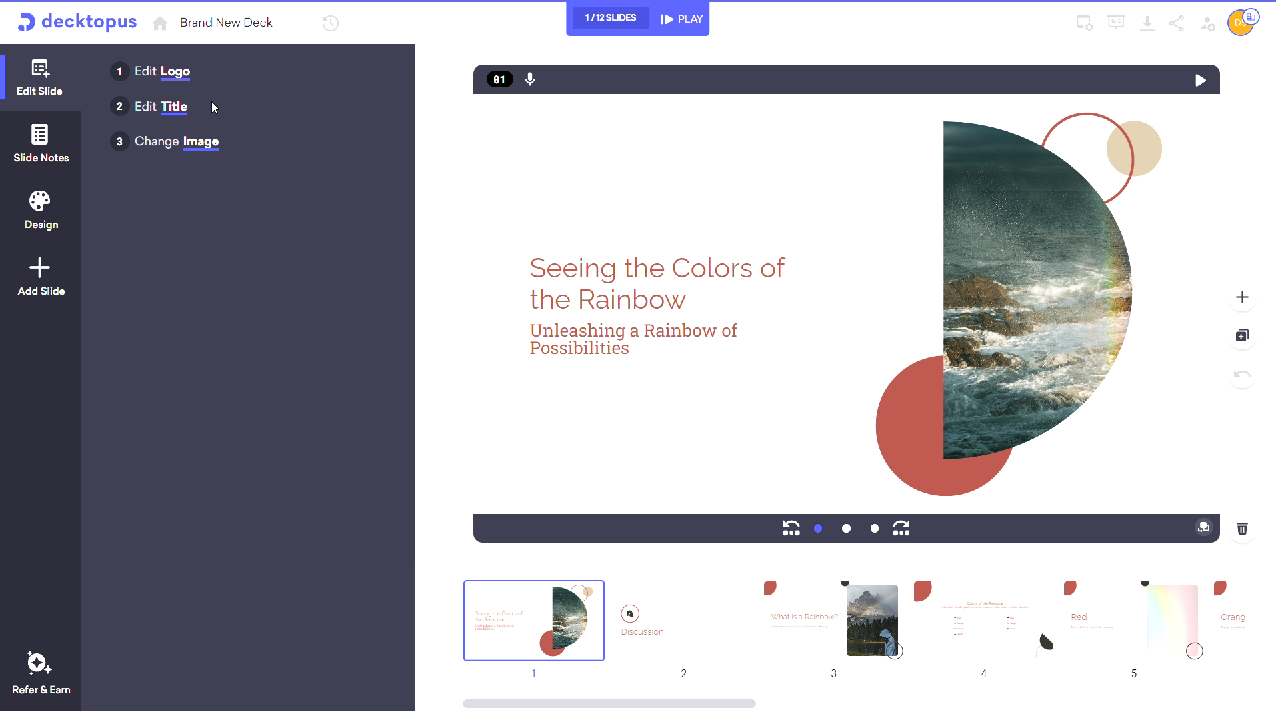 Your presentation should include Image Layout.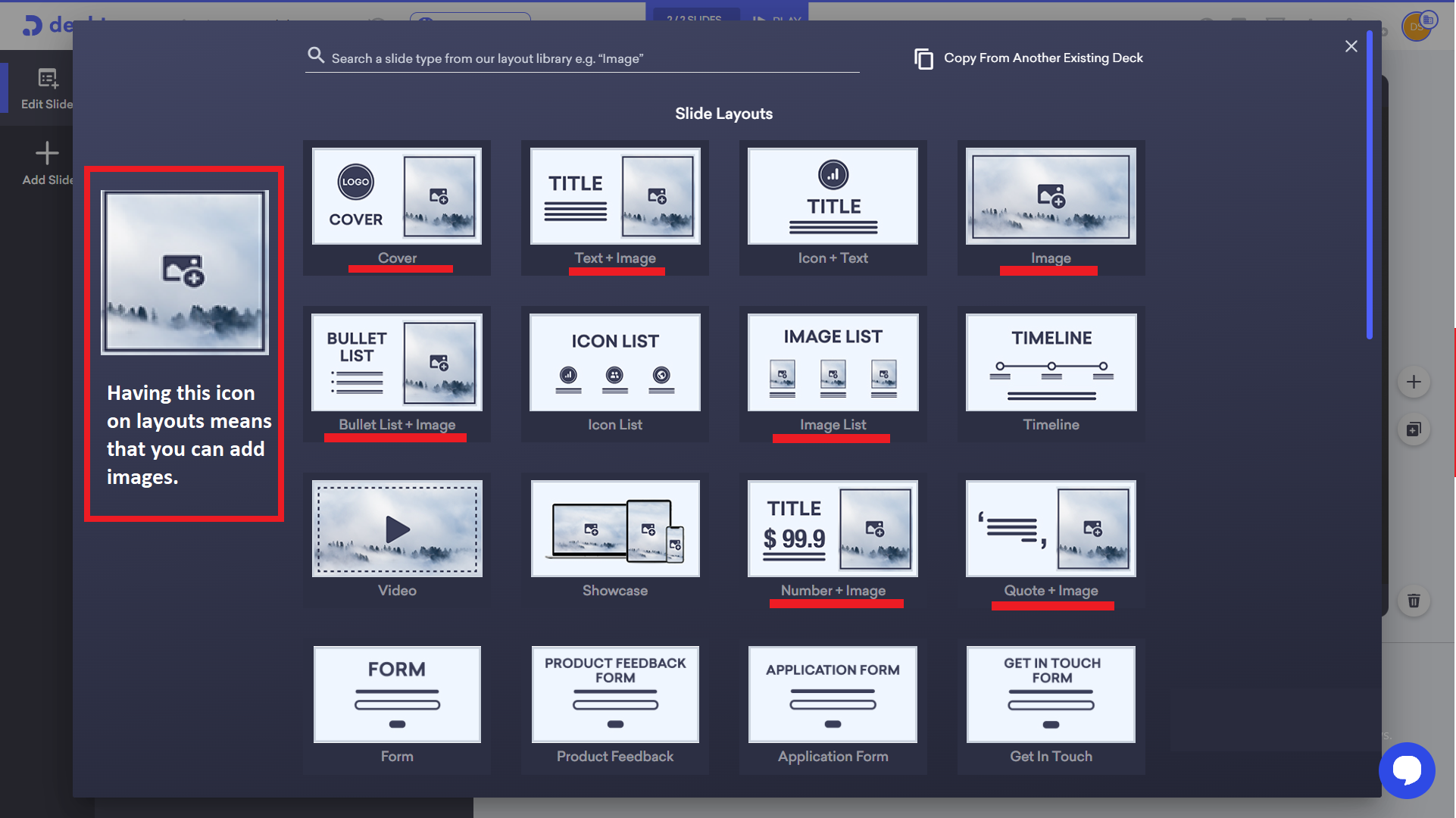 Click the Change Image.

Click the Image&Icon Finder button.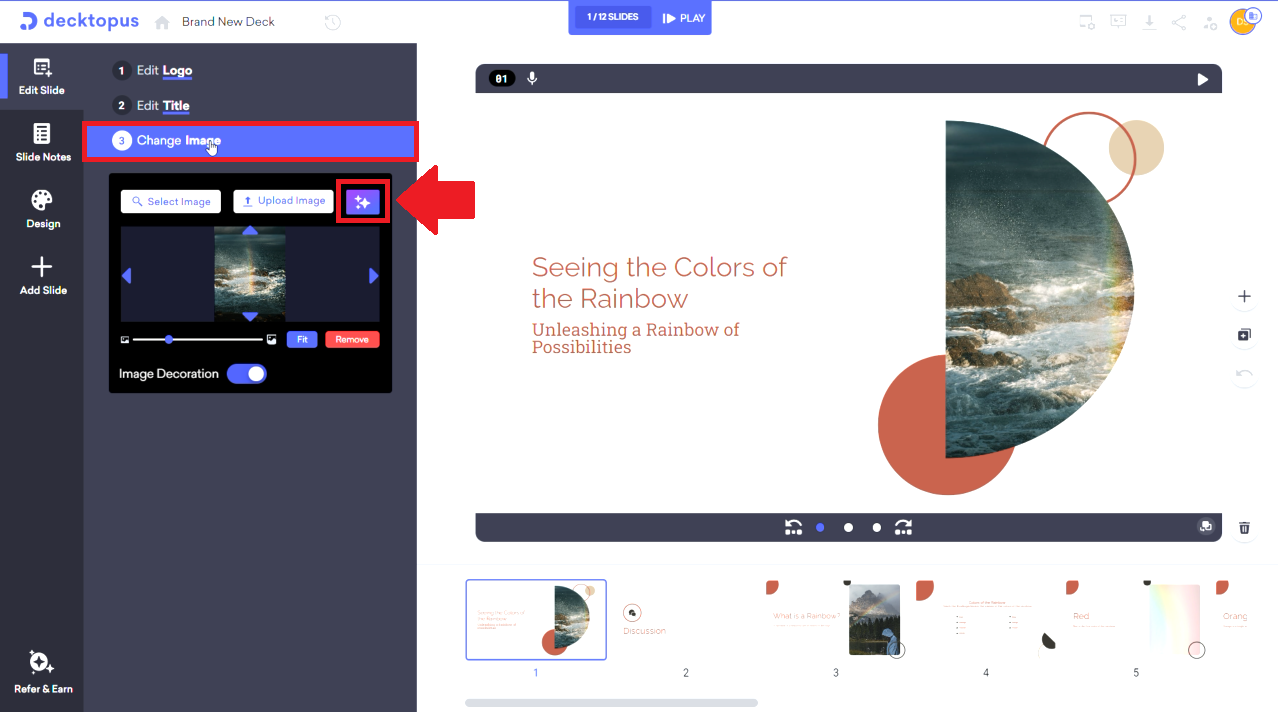 Ta daa! The image is changed according to your content in seconds.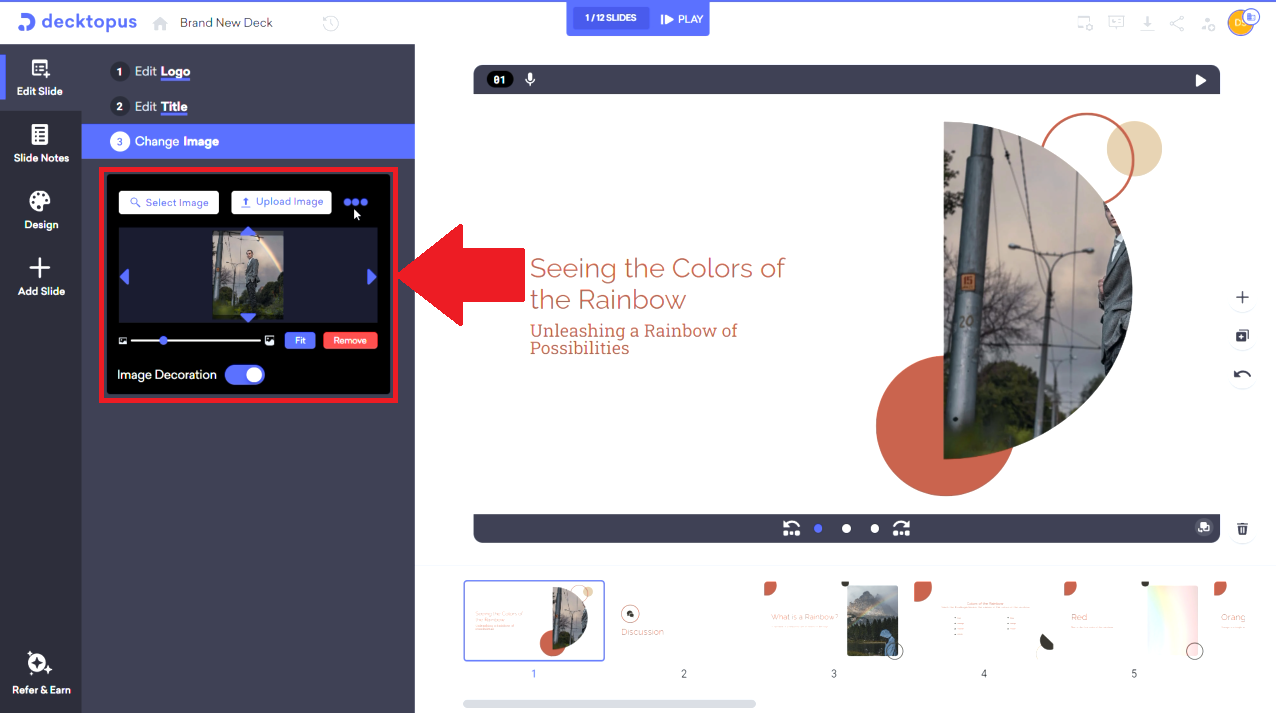 That's all!
With Decktopus AI, you can change the image in seconds.