With Decktopus AI, anyone can create a great-looking and professional presentation in no time. There's no need to put in countless hours of hard work and stress out over the details - Decktopus AI has you covered! It takes care of all the heavy lifting for you, leaving you with plenty of time to focus on other tasks. Decktopus AI simply requires some basic information, and it will generate instant results that look impeccable without fail. So if you're in need of an effortless way to make sure your performance shines, Decktopus AI is a perfect choice!
Let's take a look at how Decktopus AI works and how it generates everything in detail.
Click here to log in to Decktopus.
Click 'Create a New Presentation'.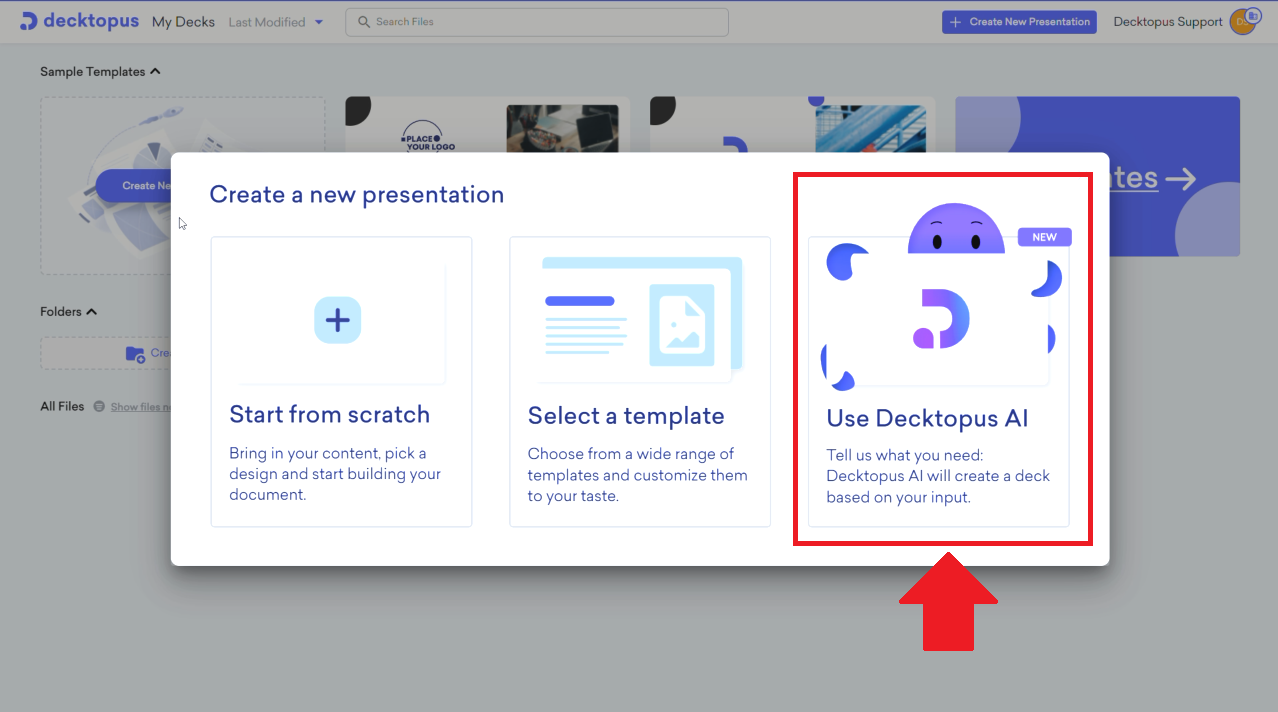 First, you start with the content of the presentation. Enter the content of your presentation in detail.
Click the Let's Start button.

Note: The more detailed the input, the more detailed your presentation will be.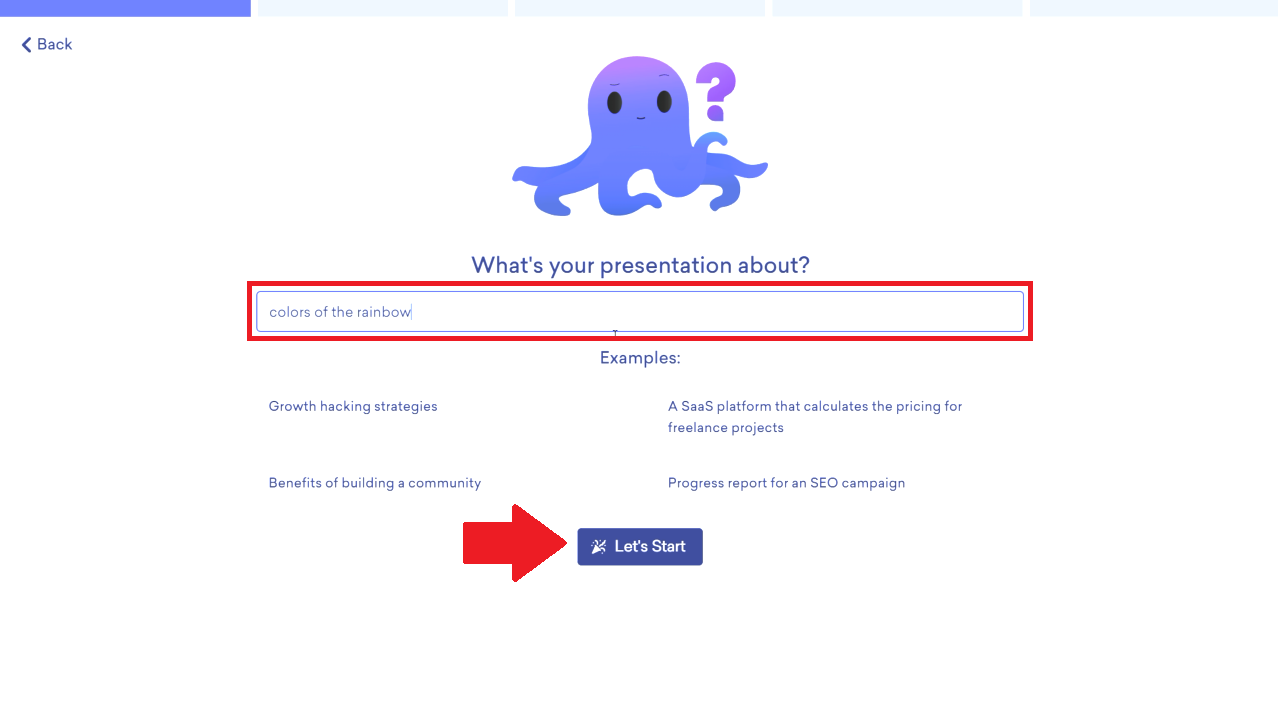 Enter your audience or select one of the options below.
Click the Next button.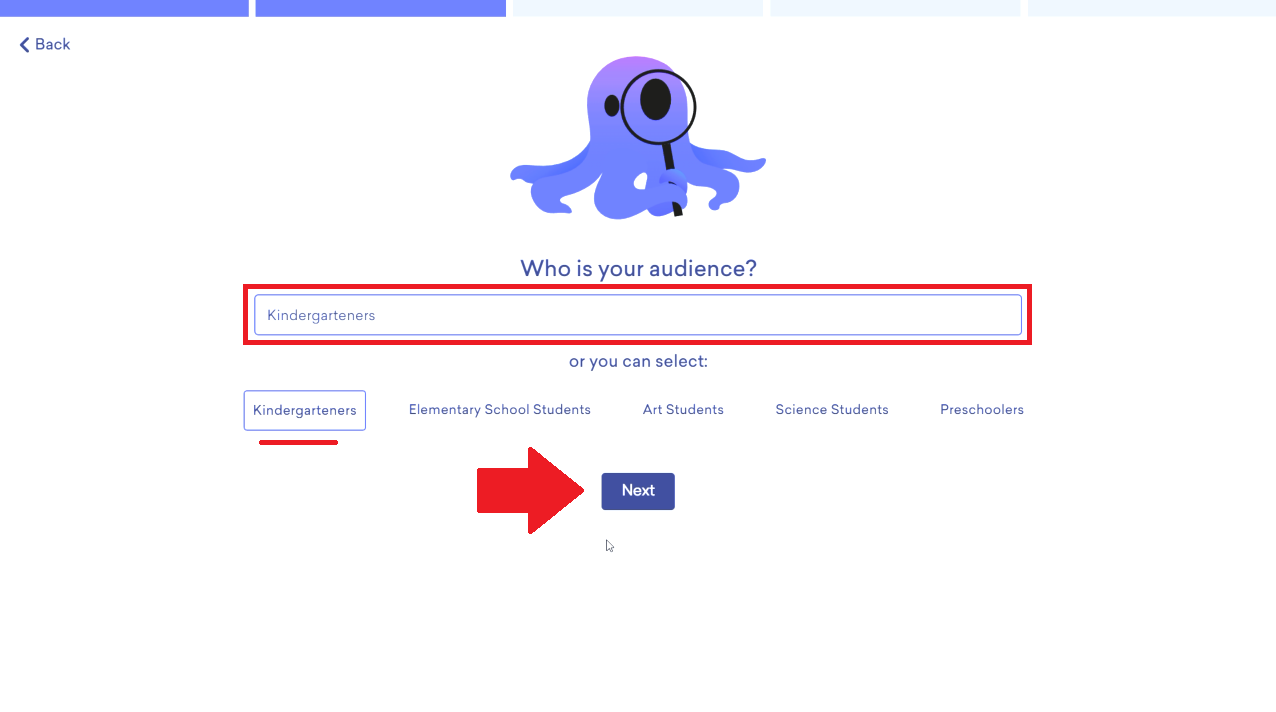 Now it's time to set the aim of your presentation. Enter the aim of your presentation or select one of the options below.

Click the Next button.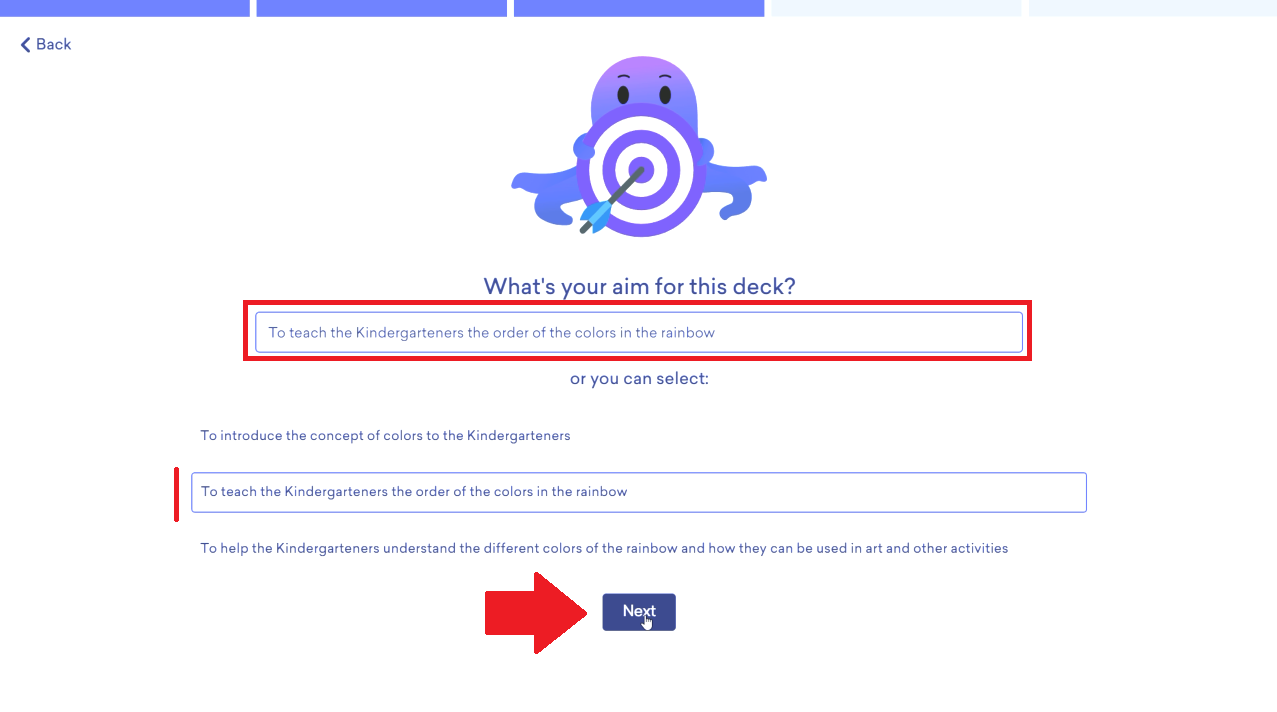 The turn is choosing the length of the presentation. Select how long your presentation will last.

Click the Next button.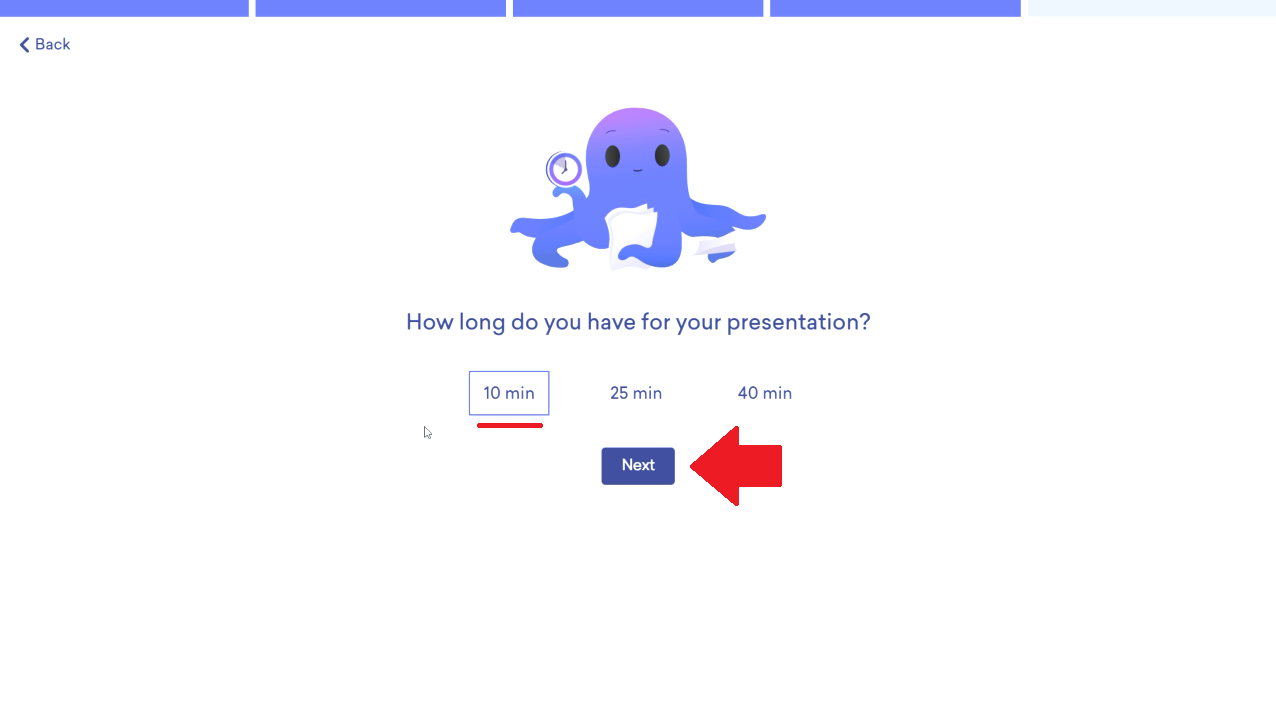 Finally, select the design theme of the presentation.

Click the Generate Presentation button.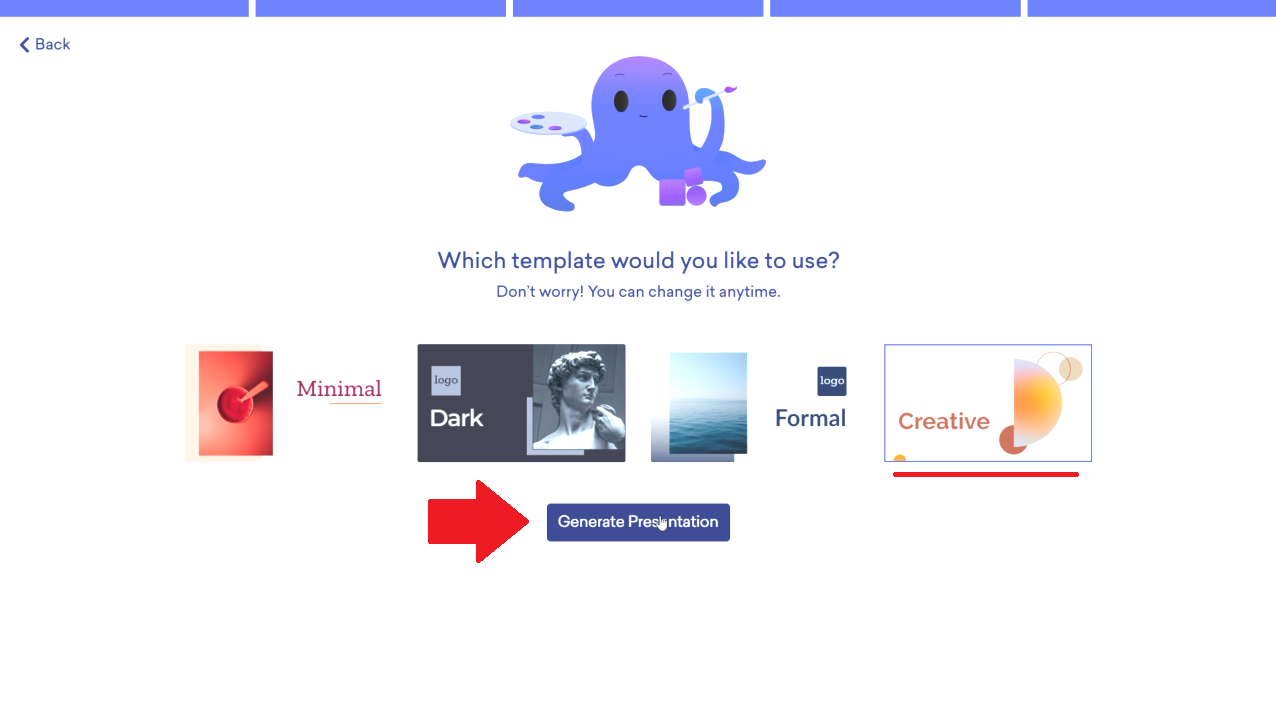 Ta-daa! Your presentation is ready.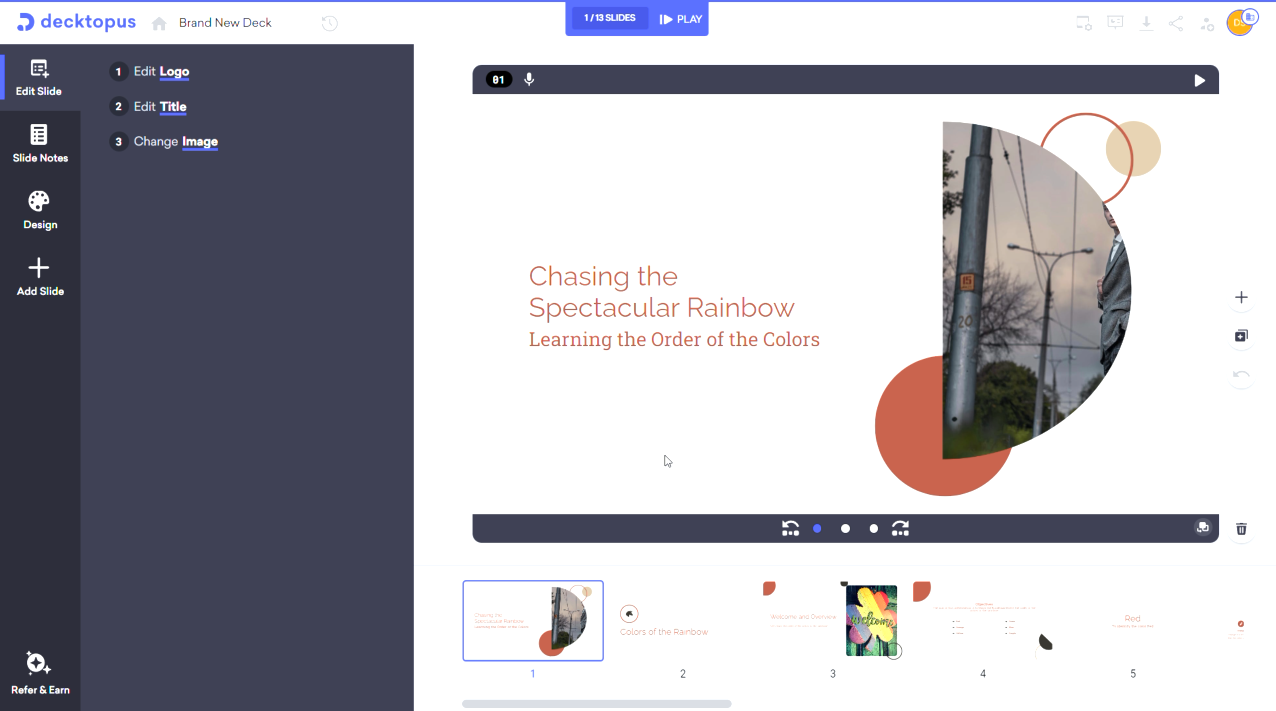 That's all!
With Decktopus AI, your presentation is ready in seconds.