Firstly, you should use layouts that have an Image module.

If you are using sample decks, you can check if they have an Image module.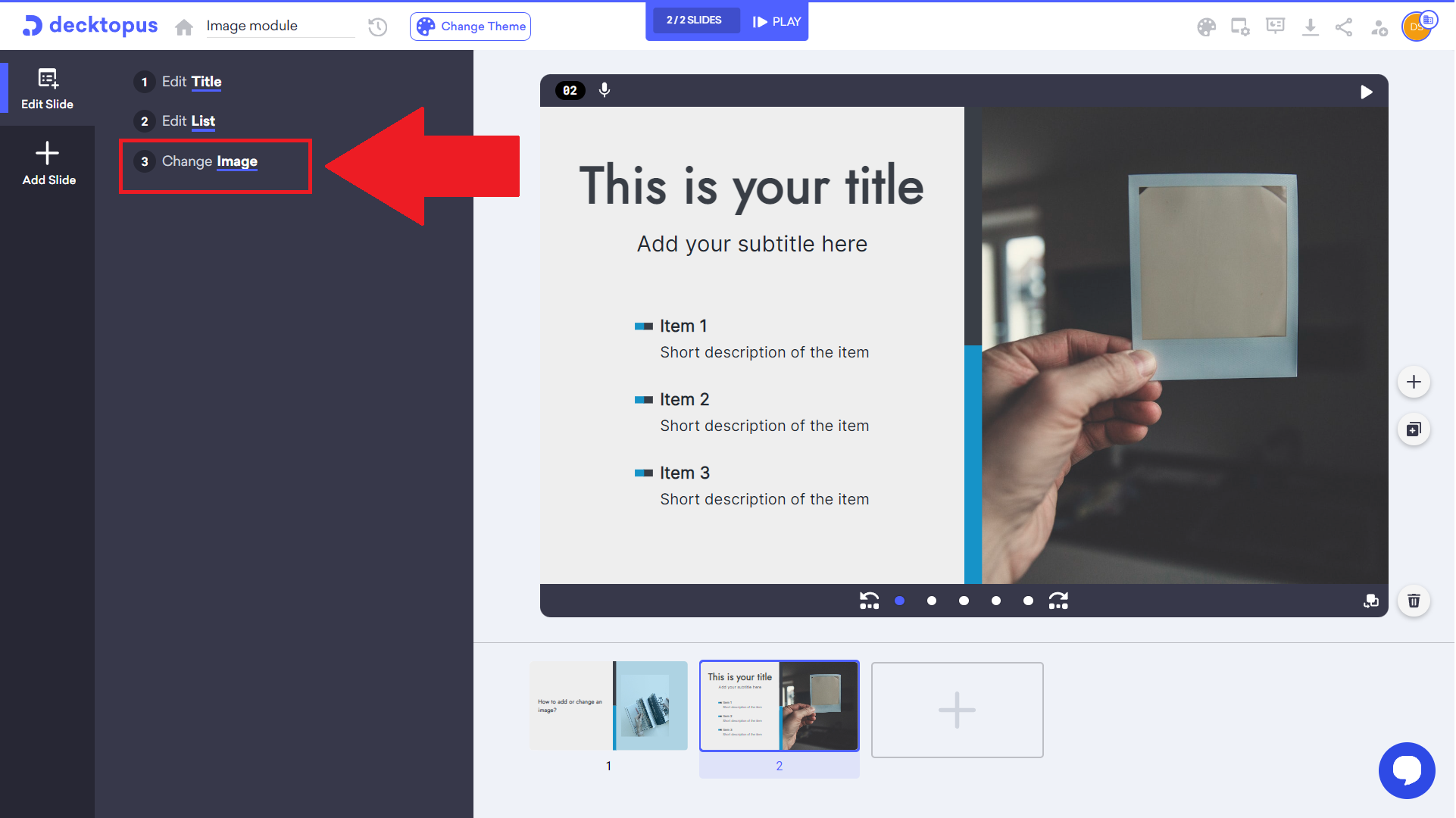 You can click Add Slides and select the layout with Image which fits your deck!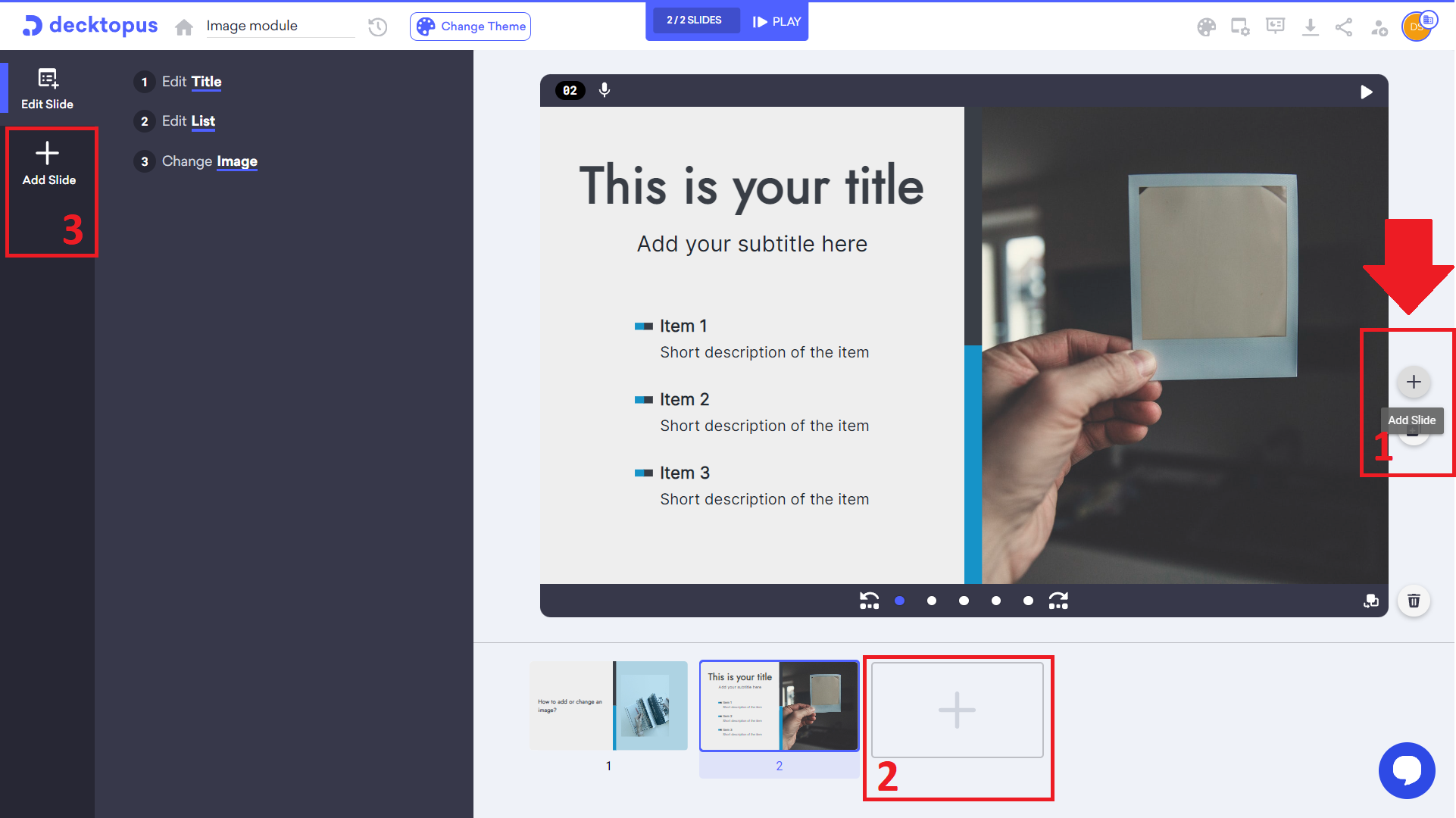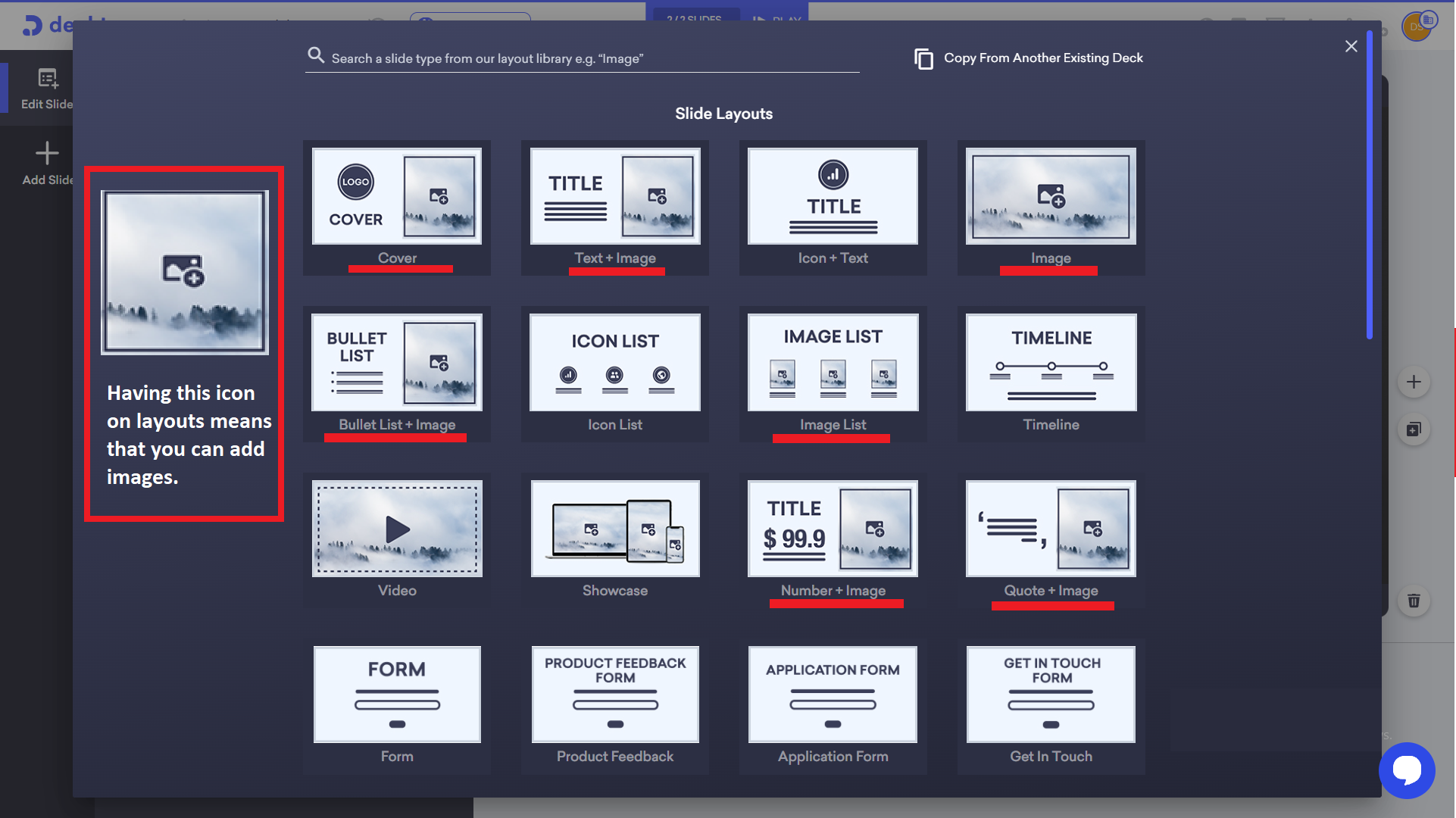 You can either select an image from our image library or upload an image from your own computer.
1. Option: Select an image from the library
Click the "Change Image" on the slide.

-Click the "Select Image" tab.

Type a keyword and hit Enter. If you want a GIF, just click the "SEARCH GIF" button.

Select one of them, and Decktopus places it automatically.

2. Option: Uploading your own image

Click "Change Image" on the slide.

-Click the "Upload Image" tab.




Click the upload icon to browse your images or drag an image from your computer and drop it to the highlighted area.










That's All!

Click here to log in to Decktopus