First, go to the dashboard. Just click on the decktopus logo on the top-left header.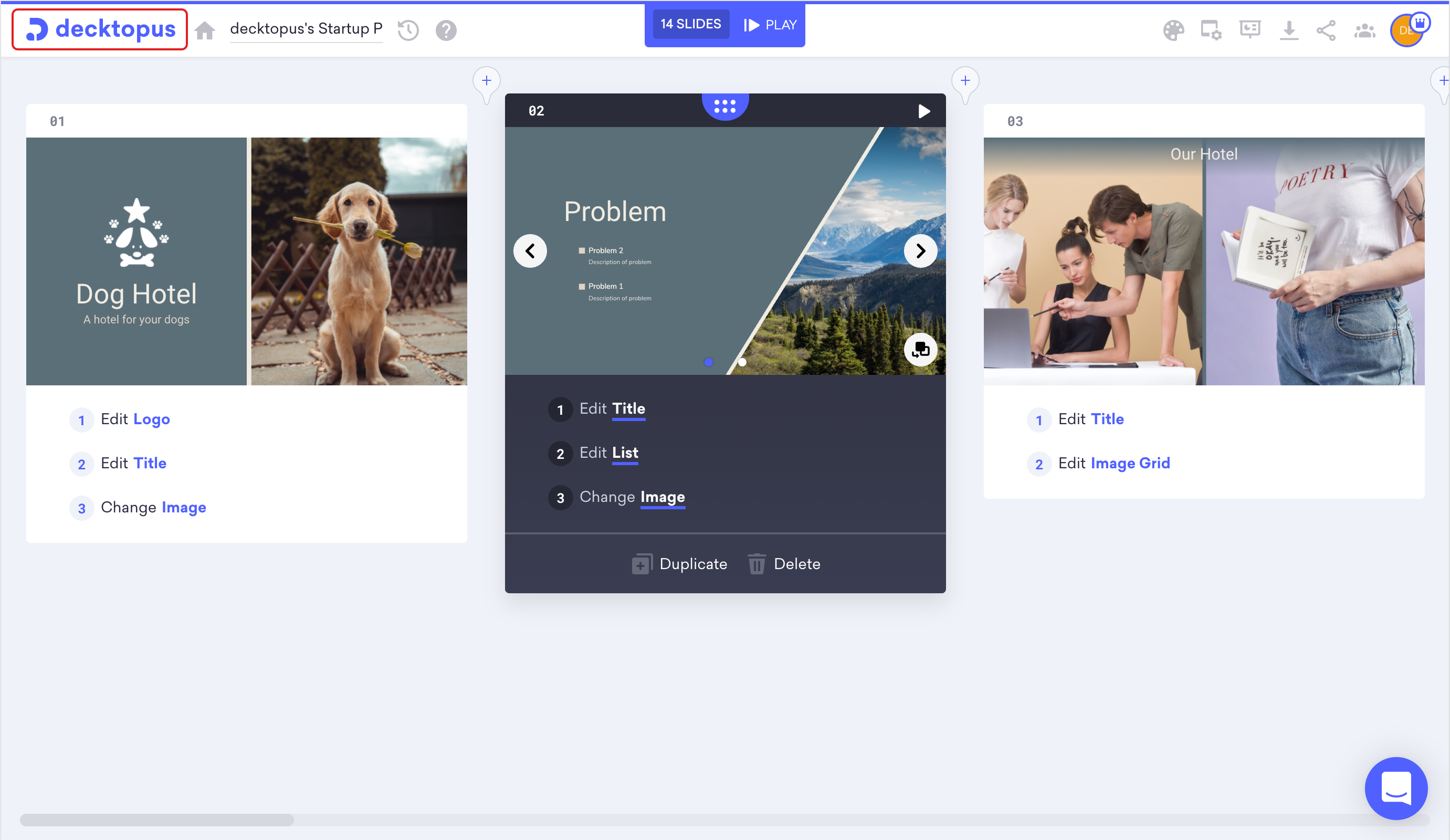 Then, click the "Create New Presentation" button.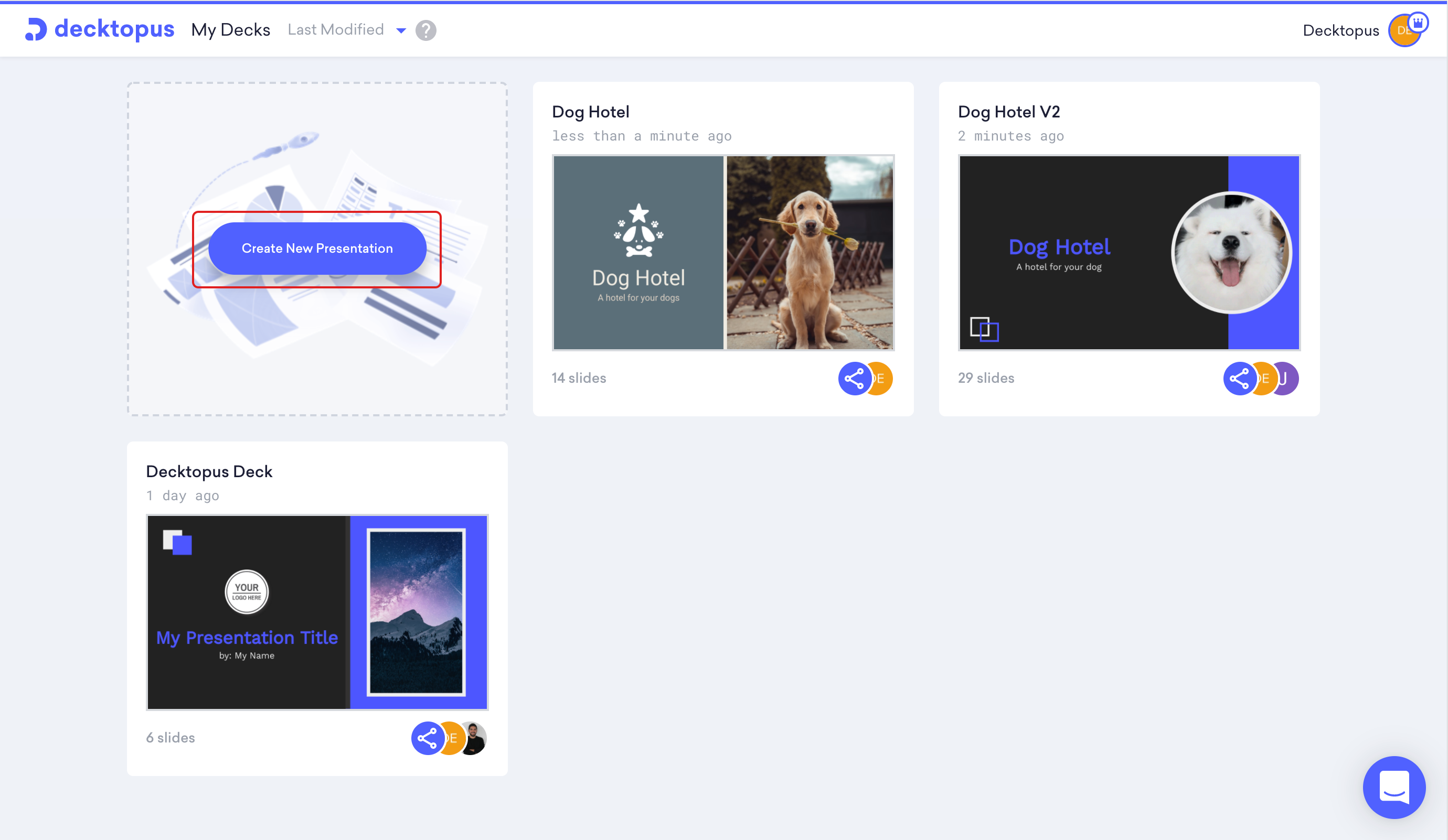 You can select one of the sample decks or start from scratch.
Each sample deck has a different outline to jump-start.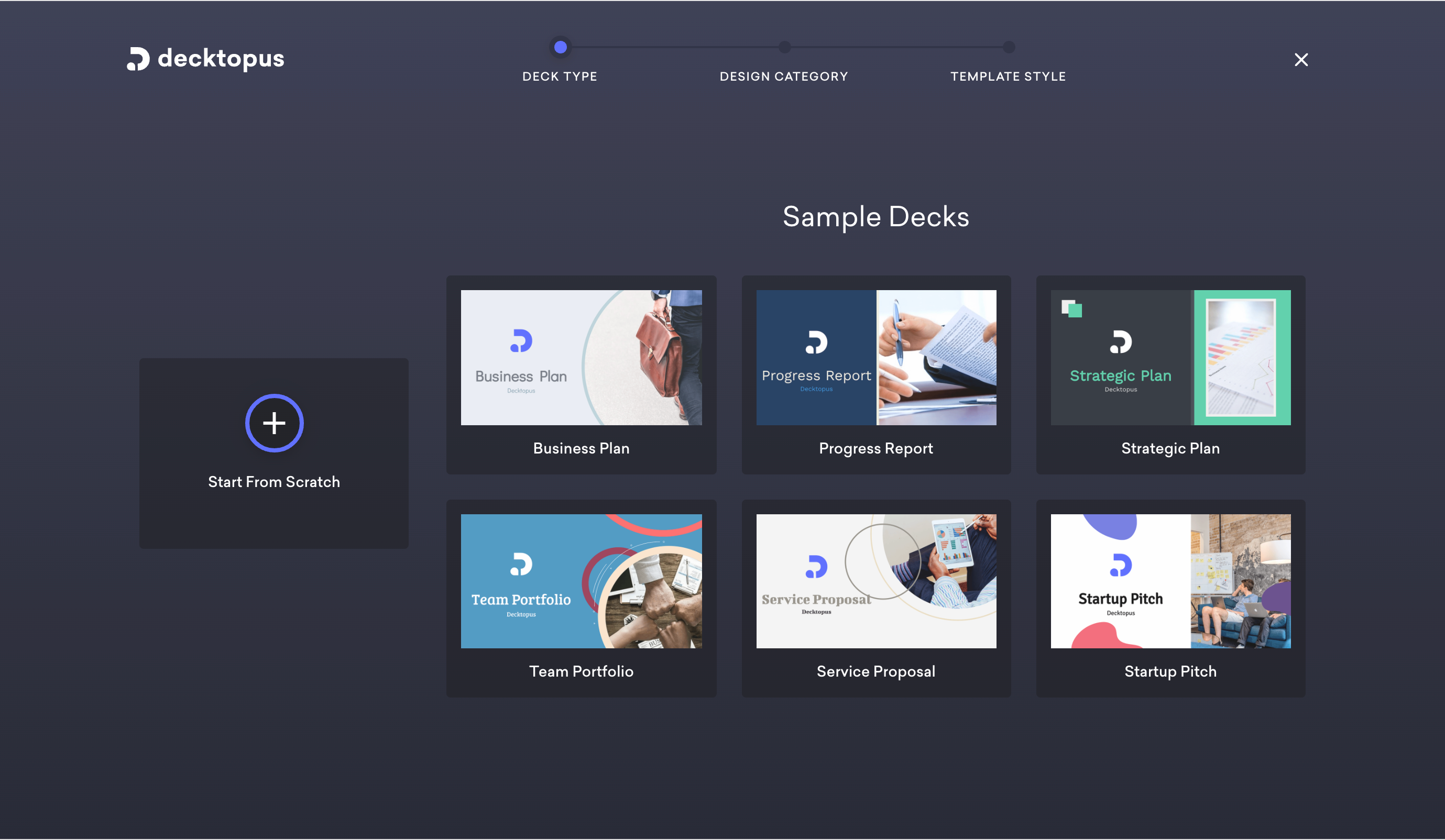 Then, select a design category according to your subject or the audience. It affects lines, font pairs, color palettes, basically whole design.
If you can't decide, don't worry you can change it later.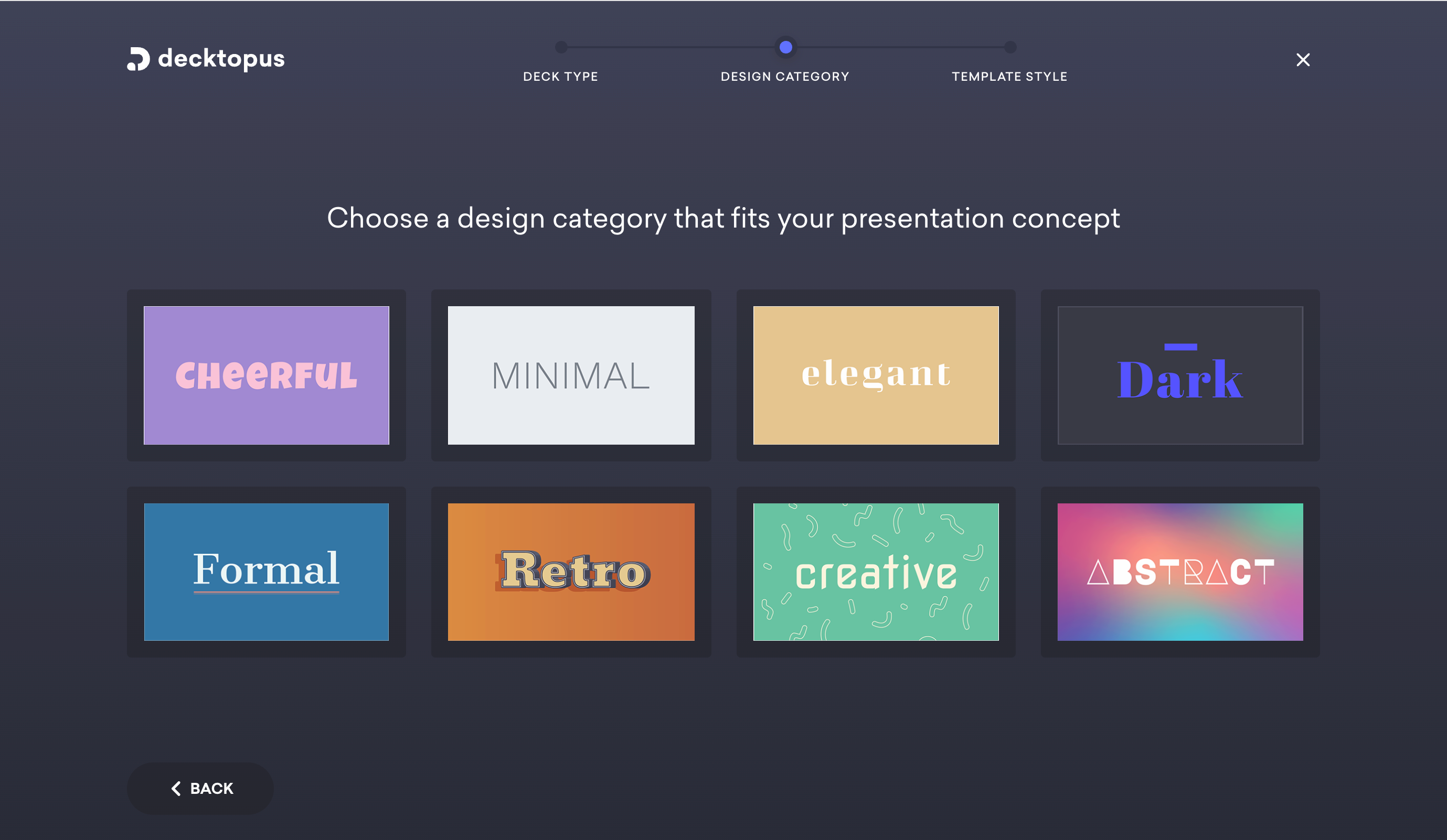 According to the previous choice, decktopus offers you unique presentation templates. Once again, you can change it later.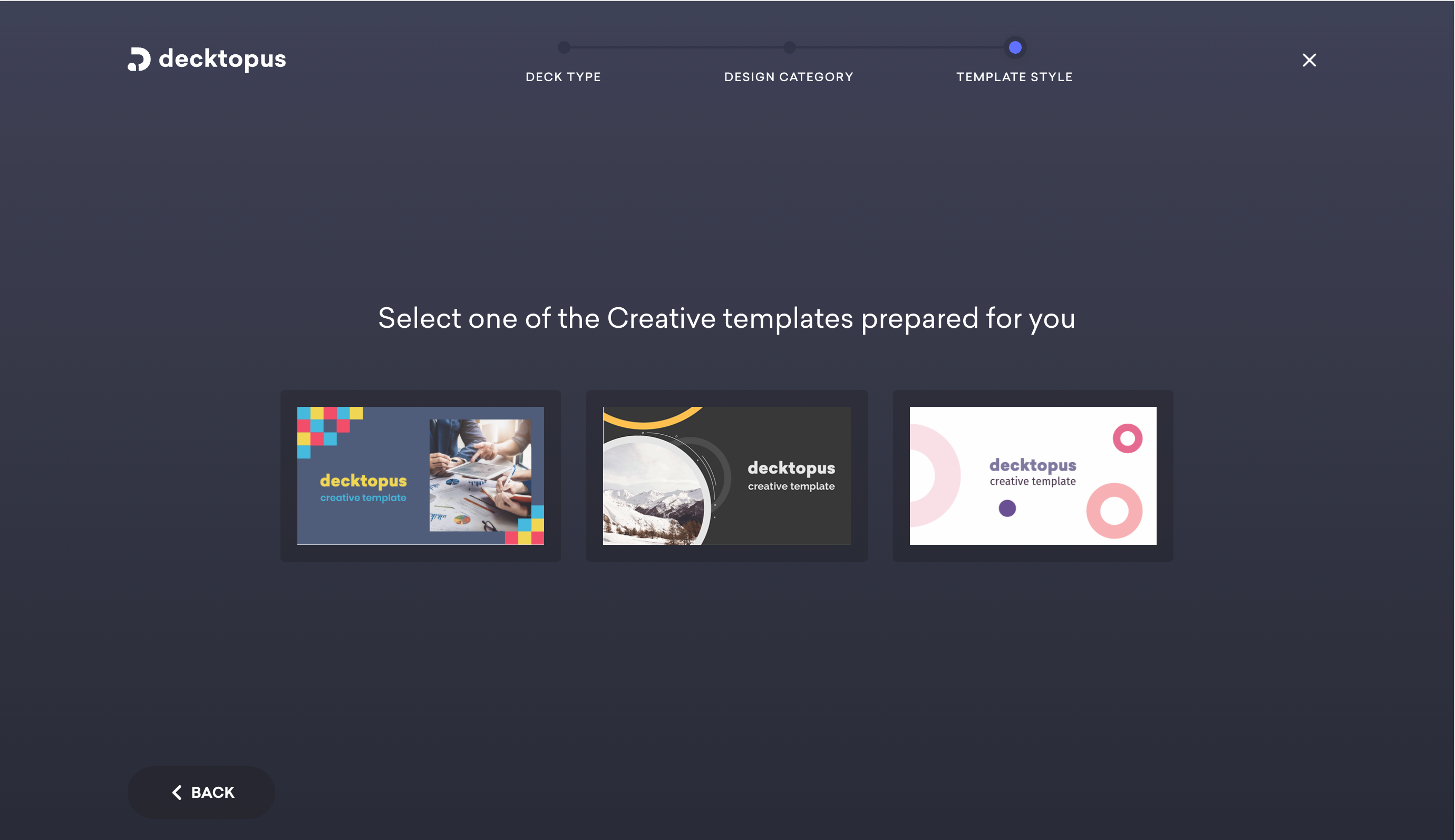 Congratulations! You've created your deck.
Now, just enter your content and let decktopus handle the rest.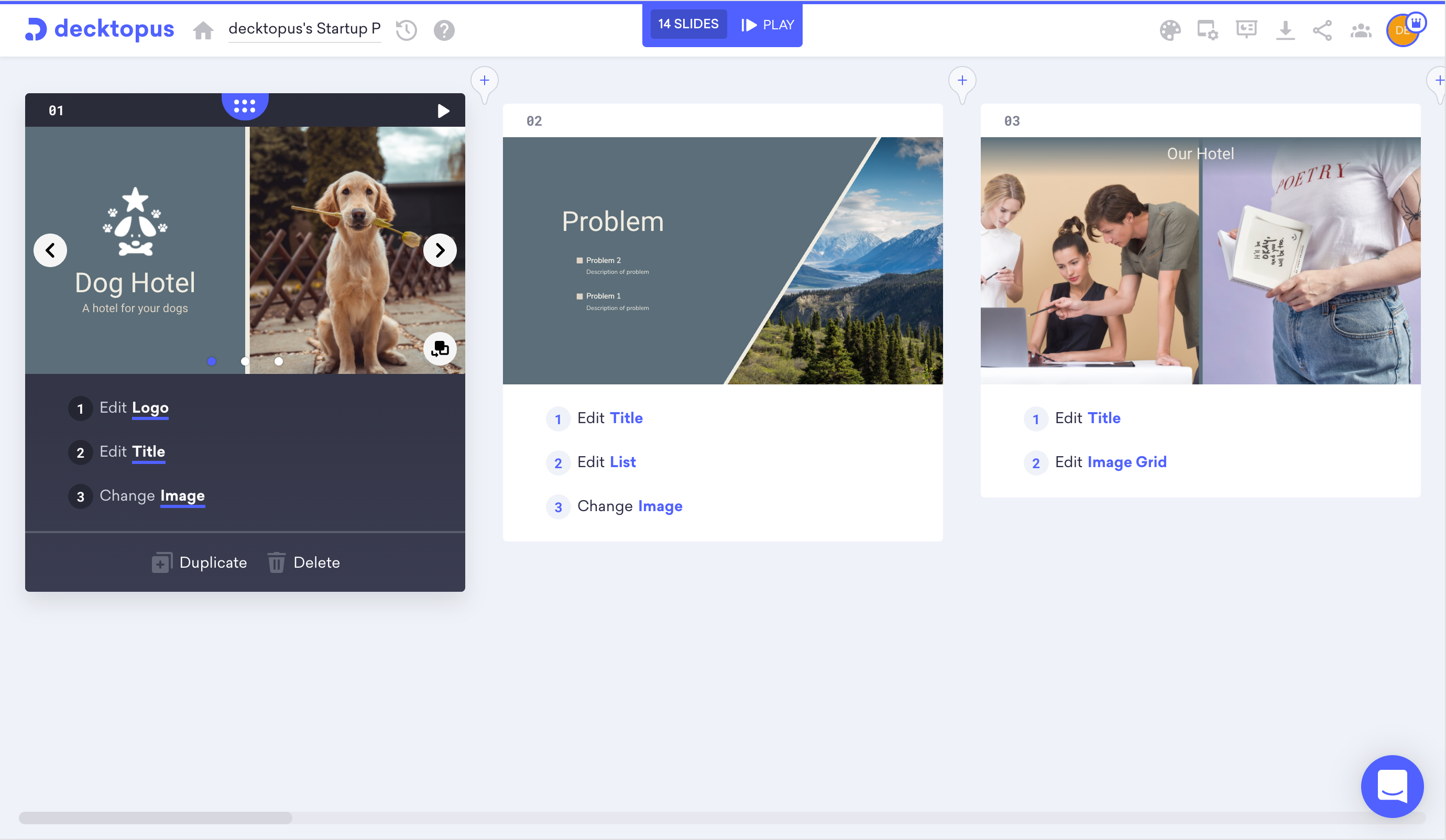 Do you have still questions? Look at other articles or reach out to us using the chatbox on the bottom-right!