Decktopus offers different types of font pairs and also allows to use your own font pair.
Click on the "Customize Design" button: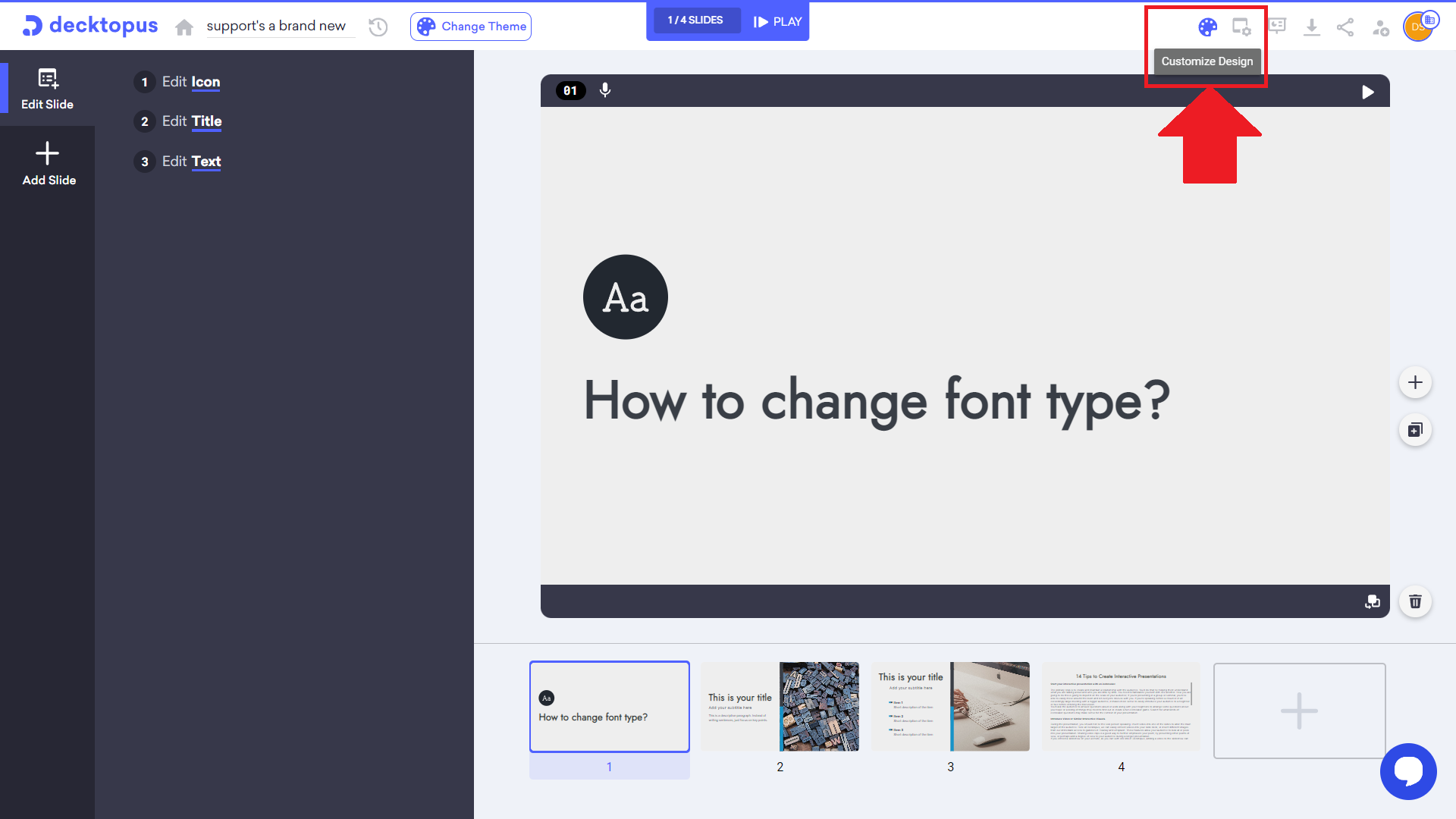 Click on the current Font Family:

Click on a font type you love:

You can upload a new font pair according to your own design ideas or the font type of your brand by clicking the 'upload your custom font' button.

Firstly, click the 'Upload primary (bold) - secondary (regular) font.' and upload your selected font pairs you have previously downloaded to your device.




Select the font type you want to use.




Complete the process after you upload your fonts.

When you click on a selected font family, it will be applied to your all slides automatically.